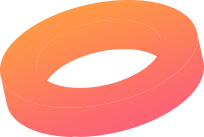 Pablo from Wowprezi, had just completed a huge presentation project for one of his clients in New York. The problem was he discovered a hack on his website when trying to update his portfolio with the recent project he had successfully completed. He started seeing bad links on his site due to data injection from hackers. Unknown files and scripts were found on his server. Pablo contacted Glowebby to fix his hacked site and our WordPress Specialists got in immediately to return the site to its normal working state.
Step 01
Gather all information
As part of our working process, we did an initial in depth analysis of the site to diagnose the cause of the hack and we found out that many plugins, the theme and WordPress core package was not up to date. The outdated theme in use was the weakness hackers exploited to inject malicious code into Pablo's wordpress site.
Updating his WordPress package, theme and plugins were part of the corrective measures we took to solve the problem. We identified and replaced every exploited file on the server and after completing the cleaning process we implemented a security measure to prevent hackers from gaining a hold of the site anymore. Our WordPress geeks completed the fixing process within 2 hours and restored Pablo's website to a normal working website. Just that this time we secured the website too.
"Excellent job guys. I was restless" were Pablo's comments to Glowebby after finding relief from seeing his website restored completely from a hack. In an effort to prevent this nightmare from recurring, he purchased one of our low cost ongoing WordPress maintenance packages to get us to monitor and support his website 24/7 and since then he has not experienced any issues with his website. We made Pablo happy.
Step 03
Finally Get the Result
This joy and satisfaction from the New York based client translated into other projects as he hired Glowebby to develop a custom wordpress plugin and to redesign his website from scratch.