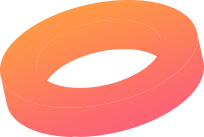 W3 Plus Solutions, is a Toronto based digital studio, located in Ontario, Canada. A digital web agency that specializes in custom web solutions using WordPress
W3 Plus Solutions needed a custom dynamic form with great user experience. The purpose of the form was to get registrations from users who were interested in immigrating to Canada. The form needed to have a back end settings page where admin can choose list of eligible countries that can register for Canadian immigration through the form.
Demo link to form: Click here
Below are the specs that had to be developed with the dynamic form:
The initial options/buttons should be "I hold a Canadian Passport or PR Card" or "Others" 
If Canadian/PR Card Holder then we can continue with the 'Let's get started' form.
If "Others" is selected, we need to determine the nationality from your drop down.
If the nationality is one of the 49 countries eligible for tourist visas, we can use the same 'Let's get started' form we'll use for Canadians (eligible for eVisa).
If the nationality is one of our 'partner agent' countries (e.g. Pakistan) then we should capture their Name, Email and Cell Phone
number, letting the user know we will need some more details.
If any other countries are selected then we stick with the dialogue "Unfortunately we're unable to assist with your visa
application. Applications should be made in your country of citizenship.
The client initially suggested we either use gravity forms or a develop a custom WP plugin from scratch. We went for the later, develop a custom WP plugin from scratch with all the features specified above.
The plugin was developed to completion and the team at W3 Plus Solutions were satisfied with approach to the project especially our choice of layout.