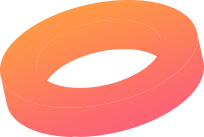 Iconic steps is a social enterprise supporting young people from diverse backgrounds, aged 16-25, who need that extra bit of help; to  acquire much needed skills, experience and resilience to increase their opportunities to enter the media industry.
Mobile responsive review of the website and installation of SSL certificate.

The iconic steps website had been designed and completed but was not yet perfect in terms of mobile responsiveness.
They contacted WordPress Design Fix to have a final review of the mobile aspect of their website and also to install an SSL certificate to make their website httpss secured(https).
We were provided with the login credentials to the website and we started work on the website. Landry of WordPress Design Fix went through the all the pages of the website and optimized it for various devices. We also installed an SSL certificate on their website and got it httpss secured.
Having received excellent mobile review of their website and installation of an SSL certificate to make their website httpss secured, the owners of Iconic Steps were completely satisfied with the work done as it was completed in a timely manner.