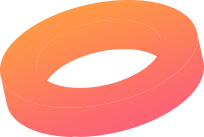 Nelstrops is an award winning family flour millers in Cheshire and has been making the finest flours for artisan, craft and home bakers. Nelstrops uses its E-commerce website to showcase and sell their products to their vast client base.
Nelstrops had migrated its website from Shopify to WordPress and could hardly replicate some of the eshop features it used while on Shopify. After sometime, they decided to move their business back to Shopify while maintaining some design patterns from their WordPress website.
We at WordPress Design fix took on the project and got to work. We started the project by finding a suitable shopify theme which we used for the development of the website on the shopify framework.  There were some limitations from shopify and perhaps the theme we used but we found ways to work around those limitations through custom development in some parts of the shopify templates.
The end product was a responsive website developed on the shopify framework.