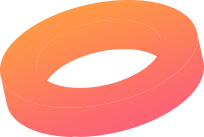 Four Counties Tree Services is a tree surgery company that has been providing quality tree surgery, landscaping and grounds maintenance services to clients in the UK for many years.
Throughout the many years of its operation Four Counties Tree Services did not own a website where it can tell its story and advertise its services online.
They contacted Landry of WordPress Design Fix and explained their project to him. Landry started working on the project. Not much information was provided by client as he was not a tech savvy. The most he provided was a PDF card with his logo on it.
The team at WordPress Design Fix decided on using WordPress along with Elementor plugin to design the website from scratch. We also did a lot of graphic design work on Photoshop to create favicons site wide icons and animated them to give end users a great user experience while browsing the website.
The end product was a carefully crafted custom wordpress website that is fully responsive and interactive. The client was very satisfied as we exceeded his expectation with his website.