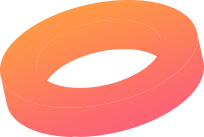 Reliable Services is a plumbing, remodelling and HVAC services company in Indian Trail, Mint Hill & the Charlotte area.
Extremely slow WordPress website making updates and additions almost impossible.

William contacted WordPress Design Fix late at night after another frustrating day attempting to update the company's extremely slow WordPress website.
Clicking to edit a page resulted in 40+ second delays before the content of the page appeared on screen.
Another 40+ seconds when saving a page, a post, adding an image, or any other activity.
After completing some searches on Google, William found Glowebby and sent a request for help to solve the problem.
Step 01
Gather all information
After the intial contact between Ken and WordPress Design Fix, our WordPress Specialists got aboard immediately to start fixing all the WordPress issues on Ken's website.
Step 02
Initial WordPress Fixes Followed-Up By A Monthly Maintenance Plan
To fix the WordPress problems, we started optimising the website images and general setup.
Moving the self-hosted video to Vimeo, and fine tuning the number of plugins and sliders used, speeded-up the website, made it simpler to edit, and also a better place for visitors.
Ken says, "I contacted a few similar providers who offer WordPress support and maintenance. Landry at WordPress Design Fix was the only person to respond, which in my book, puts them head and shoulders above the rest already!"
With the backup and peace of mind that WordPress Design Fix's WordPress Maintenance package offers, Ken can focus on running the business and promoting the various events to potential attendees and sponsors.
Step 03
Finally Get the Result
As with many business website owners, there are limited time frames to update and add information in to your website amongst all the other tasks people need to perform.
Having received excellent support and help from Glowebby, Andrew can now update and add to the site without tearing his hair out. Days of the extremely slow WordPress website are now gone!