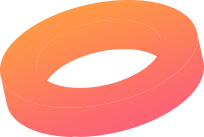 Hs Sports is a leading supplier of sports equipment in the UK and providing services for different sports.
Hs Sports sells its products online and needed some custom tweaks to their eCommerce website to better serve their business purposes. Below is a list of the tasks the client needed to be done:
 'Additional information' tab on single products when attributes are added to be renamed 'Specification'. The client ha added code to do this, but when there were no attributes on a product the tab was still showing up but was empty. Before the clients code, when it was 'Additional Information' nothing showed up if it was empty.
The client wanted a sidebar product filter within the shop page to filter through products to quickly see the products suited to viewer.
Contact form captcha added on all forms.
301 redirects from old url to new url
Improve site speed.
Site wide Search Engine Optimization
WordPress Design Fix completed the tasks as requested by client and the result was a responsive, fast and search engine optimized website.
All tasks were completed on time and the client was satisfied with our services.