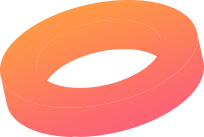 Silentblast is an Ontario based web design and hosting agency. They design websites for clients and also provide hosting website hosting services.
With an increase in its hosting client-base , Silentblast needed an efficient and user friendly solution to manage the hosting details of its clients.
Step 01
Gather all information
We did research and analyzed the various options to find the best solution and approach to delivering on the client's expectations. 
Step 02
The Zend Framework Solution
We finally decided to use the Zend framework to develop a custom application to manage their hosting client info. The application was developed to carry hosting details of clients and to report when hosting packages were approaching their expiry dates.
Step 03
Finally Get the Result
We delivered on the project satisfactorily and continued to provide ongoing maintenance as requested by the client.